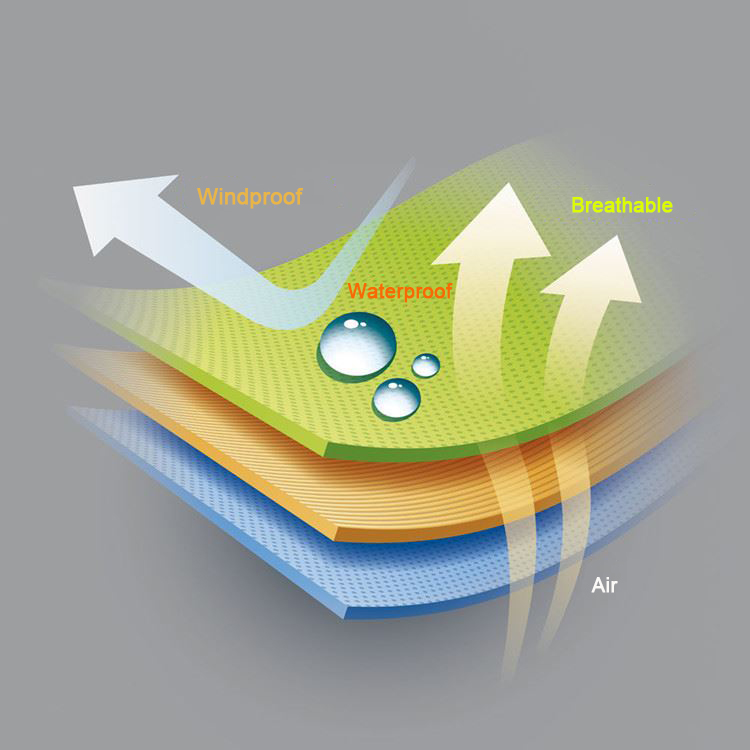 Regarding the thickness of the waterproof and breathable membrane, many people in the industry have different questions. The editor will lead you to understand.
What is the thickness of the waterproof and breathable membrane? Before the introduction, we may not be very familiar with waterproof and breathable membranes. Let's introduce them to us one by one.
Waterproof and breathable membrane is a new type of polymer waterproof material. In terms of production technology, the technical requirements of waterproof and breathable membranes are much higher than those of general waterproof materials; it has good energy absorption, strong recoil, high dimensional stability, high processing efficiency, and excellent temperature resistance and flame resistance. And weather resistance function, others also have anti-skid, shockproof, aging resistance and other functions.
The waterproof and breathable film is suitable for printer occupations, security equipment occupations, car manufacturing occupations, communication equipment occupations, solar photovoltaic occupations, LED outdoor lighting occupations, precision electronic and electrical occupations, packaging chemical occupations, etc. Some are used in the construction industry and can play a good role in waterproof, dustproof and shock absorption.
Waterproof and breathable membrane thickness: 0.1mm, 0.2mm, 0.3mm, 0.5mm, 1.0mm, 2.0mm, etc. Waterproof and breathable membranes can also be customized according to the needs of manufacturers. Our factory produces waterproof and breathable membranes used in construction. Contact us.
Kunshan Aiyunuo New Material Technology Co., Ltd. is an overall solution company dedicated to EPTFE membrane as the center, focusing on design, R&D, production, processing, technical support, R&D and sales of testing equipment, and R&D and design of supporting automation equipment.
Aiyuno has a strong R&D and design team, which can provide customers with high-quality protective film products and sustainable improvement equipment R&D programs. Customize modular protection products for customers. Aiyuno's products are mainly used in the fields of electronics, medical treatment, automobiles, packaging, small household appliances, and the environment. Products include waterproof and breathable membranes, waterproof sound-permeable membranes, hydrophobic and oleophobic membranes, breathable plugs, breathable caps, breathable gaskets, die-cut welding parts, etc. Aiyunuo can provide related testing equipment and a complete set of independent research and development programs and related equipment according to customer product requirements. We hope to continue to provide customers with high-quality products through industry services, continuous innovative solutions, and professional technology.
---
Post time: 13-11-21